Niebla de Fuego - DVD 02
David Gilmour - Gdansk missing videos
Download using torrent:
Demonoid:
http://www.demonoid.me/files/details/1665638
Running Time: 28 mins. Approx.
Video: NTSC at 8000Kbps
Audio: PCM Stereo
Screen: 16:9
Menu: 16:9 animated menu with songs selection.

Source: TV Broadcast.
Quality: Good. (This is a TV rip, so quality is not the same as that of an original DVD.
Logo: The "VH1 Classic" logo is there.
Description:

This are the videos that were recorded originally for the "David Gilmour Live in Gdansk" concert. However, this songs were NOT included in the final DVD (not even in the extra DVD).

However, the video of this songs was preserved for the Theatrical release when the Gdansk concert was launched. They weren't available before, until VH1 Classic broadcasted the full theatrical edit.

This is a recording of that broadcast. (VH1 Classic, October 17, 208)

Since the rest of the show is already available in the original DVD (which, by the way, you are encouraged to buy), this DVD you are about to download features ONLY those songs that are not available in the official release.

Songs:


1

Speak To Me


2

Breathe


3

Time


4

Breathe (reprise)


5

Shine On You Crazy Diamond


6

Wish You Were Here


Artwork:
Is included in the torrent you download.
There are two versions of the artwork:
- Cover for any standard Amaray DVD case.
- Printable custom square cover to be included along with the other DVDs in the Gdansk box. (This can be printed on heavy paper, and once cut and glued it looks like one of the original covers).


1 – LINEAGE:
VH1 classic broadcast -> TMPGEnc -> you
2 - NOTES:
This is a 16:9 (widescreen) version of the "Missing Gdansk videos" (the other
edit
available in other places of this is 4:3).
Menu was recreated also.
Some sound glitches between the 2nd and 3rd song were fixed.

3-MENU: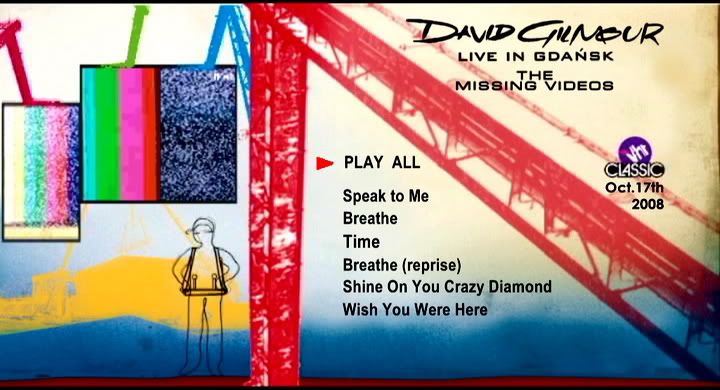 Screencaps: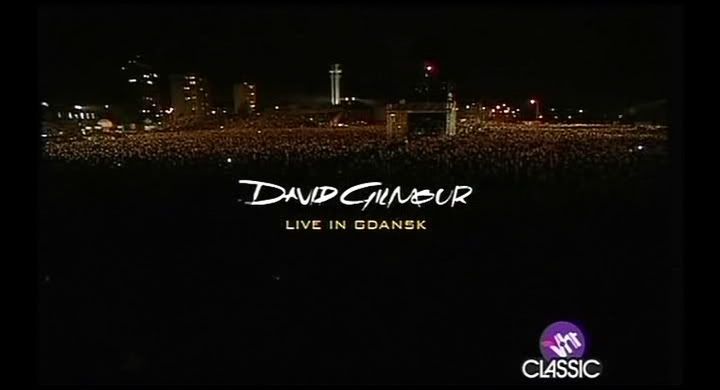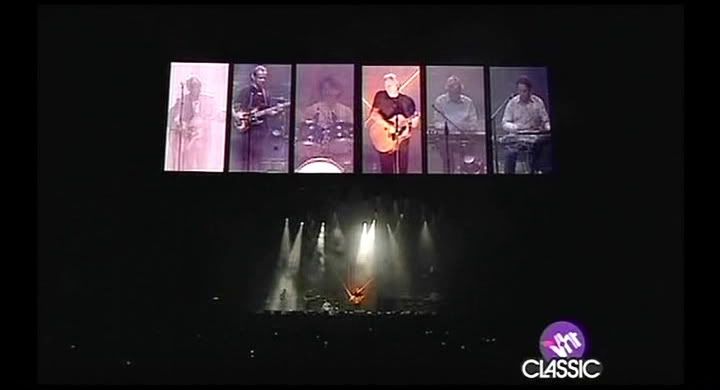 Download using torrent:
Demonoid:
http://www.demonoid.me/files/details/1665638