Niebla de Fuego - DVD 004
The Pink Floyd Story – Which One is Pink?


NTSC - (2.23 Gb)

Aired by BBC1 on December 2007.



Downlaod this DVD from:




Demonoid:


http://www.demonoid.me/files/details/1585757



1 – LINEAGE:
Original Broadcast - > Adobe Premiere (to fix beginning) -> TMPGEnc DVD Author (add menus and subtitles)-> DVD

2 - NOTES:
This DVD reauthoring was made to provide a new DVD of this documentary with Spanish language subtitles.

La idea de hacer este DVD era colocarle subtítulos en español a este documental. Para que toda la comunidad hispanohablante lo pudiera disfrutar.
3 - Features:
Subtítulos seleccionables en español y portugués.
Selectable Spanish and Portuguese subtitles.
4 – Menus:
Capturas de los menús:


5 Artwork: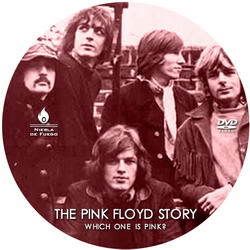 Download the High-resolution artwork from here:
Download Artwork
Downlaod this DVD from:
Demonoid:
http://www.demonoid.me/files/details/1585757